Competitive Price &
On-time Support!
Don't risk the product by cutting corners in testing. We are experts in machine vision and test & measurement call us to get in touch with our consulting services experts to ensure you make the right decisions at the start of your project.
LabVIEW Services
We have National Instruments Certified Architects and Developers:
National Instruments graphical system design tools have proven for getting a functional prototype working quickly without requiring a large design team. NI LabVIEW graphical programming tools can program ready-to-run NI hardware with built-in processors, FPGAs and I/O to prototype, robotics and industrial machine control applications faster.
Our LabVIEW services costs as low as $15 per hour.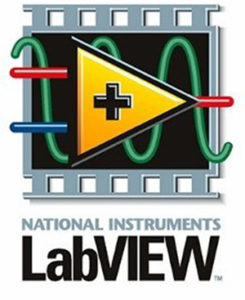 Consulting Services
Accelerate your test workflow and time to market!
Gain business value and a clear advantage in product performance and reliability with our services
Reduce business complexity and risk
Lower your total cost of ownership
Leverage our commitment to quality
Augment your in-house resources with the unmatched expertise of our world-class professionals
Utilize our product, industry and application knowledge
Collaborate for better solutions to tough engineering problems
ATE Repair
Having problem with your ATE, don't worry! we are happy to help you. We will work with you to troubleshoot your tester by understanding your product and test requirements.
Like new & right the first time
Maintain your production capacity with precisely restored test station
Get predictable turnaround through fast automated fault-diagnosis
Count on genuine parts
Experience excellent online & phone assistance
ATE Re-Engineering
Struggling with the legacy ATE which breaks down every now and then, we are there to redesign whole system with latest technology instruments and porting the software to new standards. Don't worry on e-waste of your legacy ATE, we will exchange for reasonable price.
New & Latest Technology
High throughput by Improved test time
Zero down time
Count on us for technology refresh with lowest cost
ATE Upgrades
Extend, Upgrade or Migrate to newer test equipment that meets your schedule and budget.
Improve productivity and high availability of ATE
Stay current and productive with the latest technologies through upgrades or migration programs
Extend the life of your existing legacy test equipment and maximize its value
Save money and reduce costs with attractive trade-in credits toward new or discounted "like-new" refurbished equipment
Experience excellent online & phone assistance
Count on our expertise to help you seamlessly transition to the latest test technology
Training
Build new skills & Extract more value!
Want to do ATE by yourself? Call us to schedule training on test engineering hardware and software. Enable your teams to achieve the mastery necessary to optimize the use of their test equipment.
We provide training on our indigenous software products, Tool Kits and APIs
We provide training on National Instrument LabVIEW & TestStand
When it comes to Manufacturing Test & Automation, consult our experts!
Here are some of the typical questions we answer on MV, IOT and T&M.
MACHINE VISION (MV)
Can your solution spot defects not visible to the human eye?
Is it as good as or better than our sharpest human operator?
What processing speed can be attained?
How accurate is computer vision?
The system can work on inline inspection?
How does external ambient light influence the inspection?
How do you identify and sort/eliminate defective products?
How would your system become smarter over time?
Industrial IOT
How do we integrate the test results and get meaningful data?
Can we get a digital dashboard for our assembly line?
What infrastructure needed?
Can I track my assets in factory?
Can we integrate our systems in mobile app?
ELECTRONICS TEST & MEASUREMENT (T&M)
How would your test system interface with our product/system?
How does interference influence the system behavior?
What accuracy and test speed can be achieved?
What facility requirements and real estate required?
Under what conditions can our system still reliably operate?
How does the test equipment obsolescence managed?
How do we monitor health of the test equipment?
How do we manage calibration and self-test of the test equipment.